No results found for country houses for sale in Sant Climent, Baix Empordà
8

country houses for sale near Sant Climent, Baix Empordà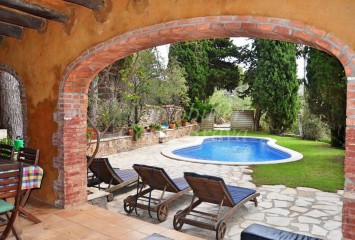 Stone house including 2 independent houses, 2 pools, large garden located 800 m to the beach
Impressive stone property built in 1800, including the main house with pool and another independent house with pool surrounded by trees and green areas, large private garden, located 800 m to the beach and approx. 2 km to Begur centre. Both houses co...
Main masía with 3 bedrooms, 2 bathrooms, fireplace, terraces, garden, pool, 3 wells and various annexes
Rustic style property surrounded by nearly 2.3 Ha of land with different annexes, located 15 mn walking distance to Palafrugell centre, close to the supermarkets and restaurants, ideal for a business with children or horses. The main house (539 sq...
Beautiful property full of potential, with vegetable garden, pool, terraces and towers, ideal for a SPA or gastronomy hotel
Spectacular seigniorial Catalan manor, surrounded by over 37.9 Ha of land and woods, grown garden and fruit trees, which has kept all its authenticity and nobility. Located 1 km to the charming centre of Flaça and its train station (which conn...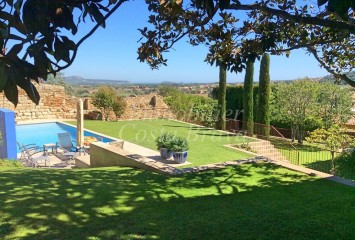 Fantastic totally refurbished stone house with 9 bedrooms, 4 bathrooms, fire place, billiard room, terrace, garden, swimming pool and garage
Spectacular rustic stone masia totally refurbished, surrounded by a nice flat garden with pool and terraces, located in the historic Pals centre and surrounded by the defence wall from the XIth century.The building is divided in 3 storeys with lift o...